Cissie Busch: Junior League of Denver
A Legacy of leadership & commitment to philanthropy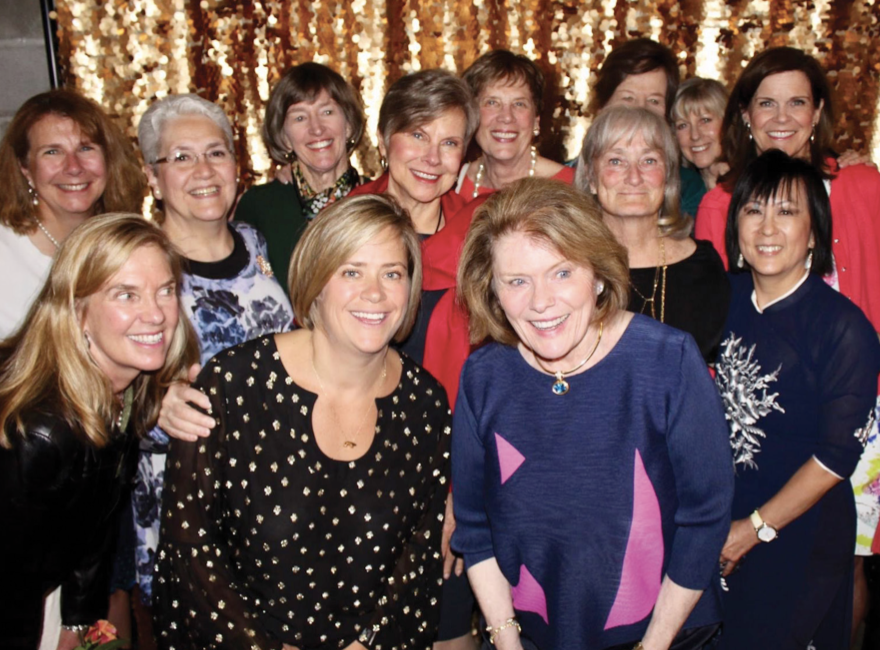 The Junior League of Denver was founded in 1901 by New York City debutantes aspiring to work in settlement houses. It soon had chapters in other cities— including Denver, since 1918, where it has evolved from an exclusive group of Denver's most elite women to an open-membership organization that has responded positively to the civil rights and women's movements.
Past Junior League of Denver ( JLD) president and Denver native Cissie Busch has been a part of the organization since 2002 and continues to impart her philanthropic efforts to the organization. "I think the longevity and the success of the league are due to the training that the women receive and the friendships they make while contributing to help improve our community," says Busch. "We all bond over helping others; it's the connective tissue that makes us such a strong asset for our members and the Denver community."
Committed to promoting voluntarism, developing the potential of women, and improving communities through the effective action and leadership of trained volunteers, the JLD has made a large impact on building a better Denver. But after close to 100 years, Busch felt it was time to reinvigorate fundraising efforts, and in 2013 she was the visionary behind The Journey, a fundraiser that attracts all member levels, from first-year provisional members to active members to sustaining members.
"I wanted to create a whole new fundraiser that was sustainable and would allow us all to connect as one league, inspire us to strive for more, and support the organization that had given all of us so much."To date, The Journey has raised hundreds of thousands of dollars to support the League's efforts to empower women as well as their community work. "The fundraising efforts from The Journey really allow us to make a difference. We wouldn't be able to do nearly as much without it and I'm proud I was able to help elevate the JLD's impact to new heights."
Through signature JLD programs like Kids Connect and Read2Kids, as well as key partnerships with One Book Colorado and Reading Partners Colorado, the league has successfully reached thousands of children and families. Additionally, its volunteers impact our community through hands-on education and literacy programs, grant donations, and many well-known Denver institutions that include the Children's Museum of Denver, Mile High Transplant Bank (now Donor Alliance) and Red Rocks Amphitheatre.
Currently, JLD is working to disrupt the cycle of systemic poverty for women and families in Denver by building upon the continued success of its literacy efforts and engaging in adjacent areas like homelessness, education, health and food security. It has proved that through the leadership of trained volunteers and strong community partnerships, it plays a big part in incorporating diversity, equity, inclusion and co-design solutions with community leaders.
Busch is a talented leader in community service. Her personal impact on the Denver community includes being co-chair of the Children's Museum's Annual Fundraiser; PTO president at Good Shepherd Catholic School; on the board of trustees at Escuela de Guadalupe; past president of Girls, Inc: a fundraiser at Donor Alliance; a charter member of Rocky Mountain Active 20-30; and on the board of directors of St. Mary's Academy Alumni Association. She also is an honorary consul to Hungary.
Needless to say, Busch is an impressive person who embodies the true meaning of a civic leader. May we all strive for one ounce of her dedication and determination.