MCA Denver: A Future of Discovery in Art
Museum of Contemporary Art Denver has spent 25 years as a place for discovery and engagement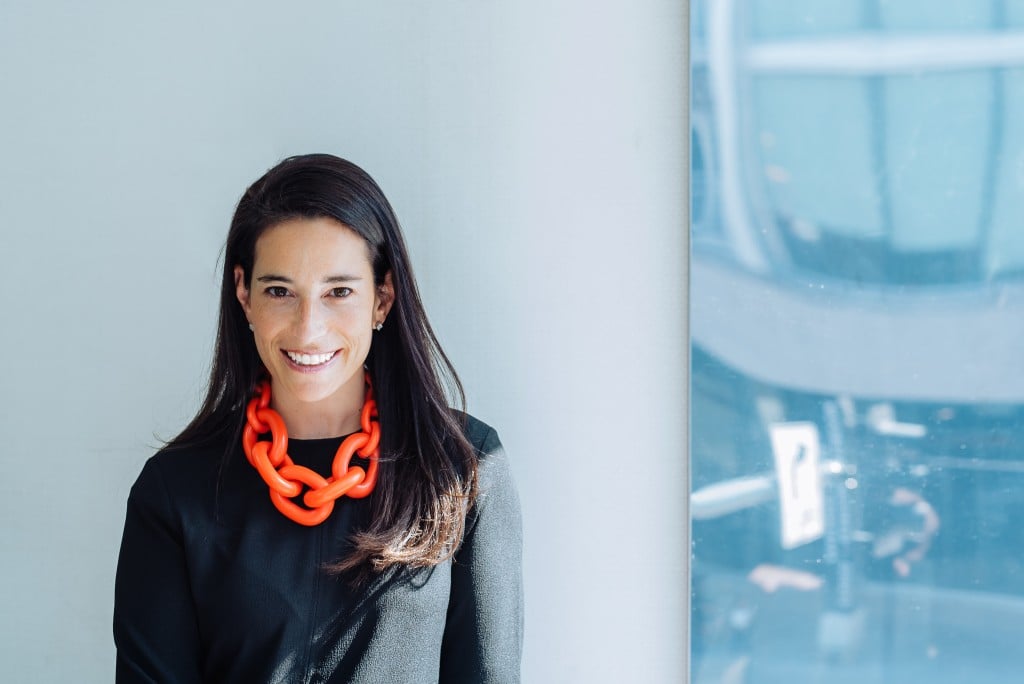 Photography By From the Hip Photo
NORA BURNETT ABRAMS spent close to a decade working at the Museum of Contemporary Art Denver before being named its Mark G. Falcone Director in 2019. Now, as the museum prepares to celebrate its 25th anniversary in 2022, she is both looking back on its accomplishments and guiding its future.
Abrams is celebrating the silver linings forged by the tumultuous events of 2020 and the first half of 2021. "Somebody gave me some good advice early in the pandemic: 'Whatever group you're working with, make sure there's an optimist at the table,' " she says.
Odds are high that Abrams was that optimist. As Abrams, undaunted and resilient, reflects on the 25 years of MCA Denver, she emphasizes how the past 16 months sculpted its future.
"To live in the world now is to live in the world differently," she says. "MCA Denver has always had a very broad understanding of creative practice. We're not just paintings on the wall. We're so much bigger than that. Our values are even more clearly articulated after COVID-19 and all that happened. The murder of George Floyd and the catalyzing social justice issues were galvanizing moments for us as a staff, a board, as artists and members. We've really reconnected with our set of values, which propels us to approach our engagement with civic life and the creative process from a place of openness, curiosity, humility, creativity and energy."
Energy is a quality that Abrams personifies. She credits artists and art for fueling her considerable enthusiasm. Prior to her roles at MCA Denver, she built an impressive curriculum vitae. She studied art history at Stanford University, where she got a bachelor of arts degree, and then at Columbia University, receiving a master of arts degree. She went on to earn a doctorate from the Institute of Fine Arts at New York University. A native New Yorker, she began her career at The Metropolitan Museum of Art and taught art history at New York University.
Abrams says the entrepreneurial spirit of Colorado has contributed to her sense of creative freedom. "Culturally, Denver—and pretty much Colorado more broadly—is an environment in which risk-taking is supported and actively encouraged. That was not my experience on the East Coast," she says. "Here, barriers to entry don't exist. It's refreshing. Denver values adventurousness and thinking about the world differently. That doesn't create roadblocks. It's wonderful," she says. "I've been able to try out a lot as a curator and a director that I probably wouldn't do on the East Coast or West Coast or places in between. The context we live in supports experimentation and thinking expansively through opportunities or challenges."
Denver Art Museum director Christoph Heinrich recognizes the role of MCA in the Mile High City. "MCA Denver has had an important influence on Denver's art scene and is a vital player in the creative tapestry in Colorado," Heinrich said. "The museum's presentation of local and international artists, alongside creative and engaging programs for all ages, has helped elevate the city's reputation as a vibrant place for art and artists."
Abrams visualizes an even brighter future for MCA Denver in the future. "I want to be networked across the city, but I want us to have a different presence in different parts of town: a pop-up event here, a school connection there, an online workshop," she says.
"What makes MCA so special is not a walk-through of our exhibitions, however thoughtful, wonderful and engaging. We also create other moments that are more lighthearted and accessible. We will continue to do both and be both."
For Abrams, the past quarter of a century formed a solid foundation for the coming years of MCA Denver. "What I care a lot about as we enter our next chapter is that we harness all the goodwill we have developed and built up, and we really advance it to the city we are living in," says Abrams. "I see this as an opportunity to connect with, engage with, learn from and champion many different stakeholders in this city and—yes— beyond. COVID-19 only reinforced this, and it's far more embedded as we're thinking of different ways to bring that to a reality."
The museum, Abrams says, is "a place for people to come together in real and authentic ways; to connect with people you know and to meet new people."
It's also a space for discovery. "This is not a place that feels predictable," she says. "There's nothing that's expected, and great revelations and experiences emerge from that. As a non-collecting organization, we're really close to what's happening. We keep a finger on the pulse of what is happening in contemporary art and culture."
THE DETAILS
MCA Denver
1485 Delgany St. Denver, CO 80202
303-298-7554
Hours: Tuesday through Thursday, noon to 7 p.m.; Friday, noon to 9 p.m. ; Saturday and Sunday 10 a.m. to 5 p.m. General admission is $10; members visit for free. Reservations are strongly recommended and can be made
at mcadenver.org
Colleen Smith, based in Denver, writes about the arts for a variety of publications and has won numerous contests, awards and grants for literary arts.