Jackie Eckard: Labrador Rescue
Wagging the dog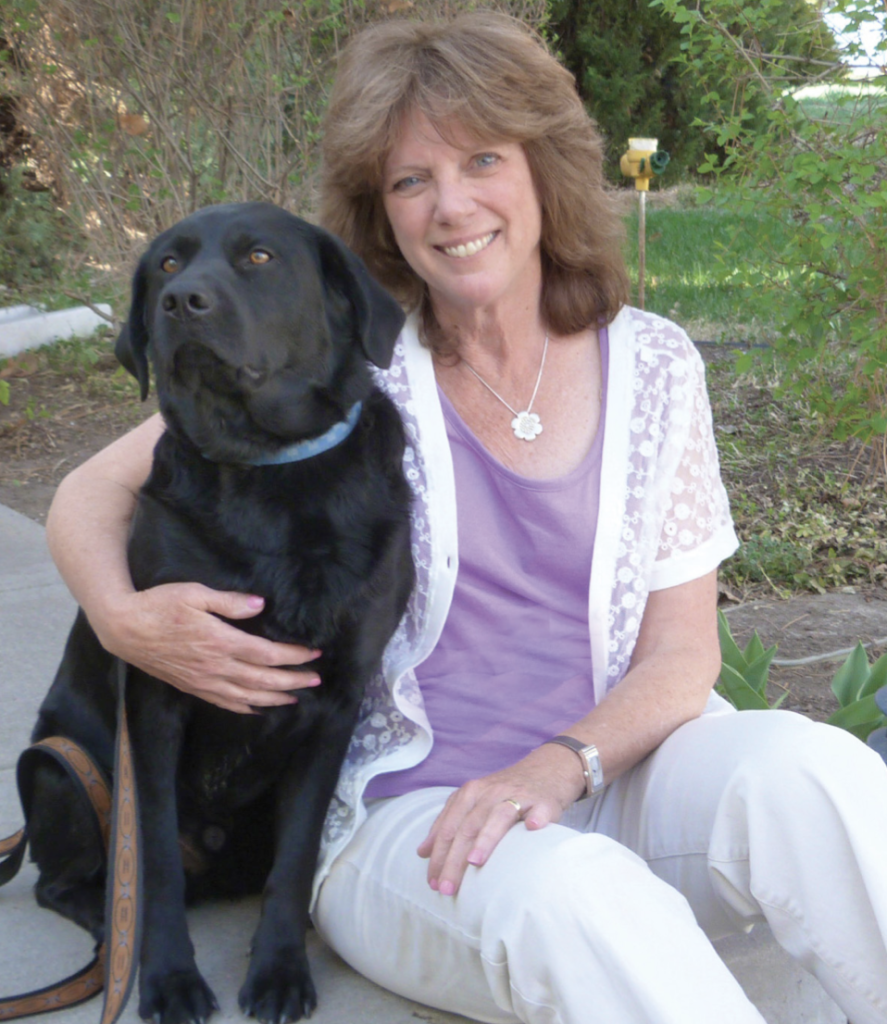 We don't deserve dogs. Their unconditional love, loyalty and companionship are more than we warrant. Lucky for us, these four-legged angels don't give up easily, and lucky for them, Colorado's entirely volunteer-run Safe Harbor Lab Rescue (SHLR) has been here to lend a hand to pets in need for the past 20 years. "Our mission is to rescue, provide a high level of compassionate care, and successfully rehome stray, abandoned or surrendered Labrador Retrievers, giving priority to those in Colorado and the surrounding states," says Jacky Eckard, SHLR president, whose goal is to find loving homes and offer a good quality of life for every adoptable Lab.
SHLR was co-founded by Leslie Brown and Lauren Immel to honor the memory of Brown's first Lab, Tess. Part of their vision was to help senior Labs, Labs that may need hospice care and special-needs Labs—all of whom have little hope of placement while in shelters. Leslie had several special-needs Labs, including Owen, who was born hydrocephalic and given no more than a year to live. Owen lived to the ripe old age of 11! Chocolate, a blind dwarf Lab, and Gypsy, a deaf and blind Lab mix, were among those that followed Owen and began Safe Harbor's legacy.
Since 2002, SHLR has rescued over 4,400 Labradors, many of which needed serious medical attention.
"Most of the Labs have been through a lot of change and uncertainty by the time they come to us," shares Eckard, "so we try to be mindful of their emotional well-being as well as their physical well-being." With the majority of the money raised going directly to medical care for the dogs and life-saving surgeries, partnering with places like VCA Alameda East Veterinary Hospital, CSU Veterinary Teaching Hospital, Colorado Canine Orthopedic, Eye Specialists for Animals and many others is a priority for these pups. "It all adds up quickly, so we really have to focus on fundraising in order to give these animals a chance at a life they deserve," Eckard notes. In fact, every dog gets a medical evaluation while staying with volunteer foster families, with the goal of getting adopted as soon as possible.
In addition to medical care, the volunteers who transport and foster the dogs are the cornerstone to SHLR's success. Eckard states that "we've been fortunate to offer several workshops for our volunteers with Philip
Tedeschi of the University of Denver's Institute for Human Animal Connection. These have given us the insight and information we need to provide the right type of support for each rescued Lab."
Although there is no shortage of Labs in need of rescuing, Eckard says there's been a large influx of requests from owners wishing to surrender their Lab whose circumstances have changed during or after the pandemic. The reasons vary: life changes, financial hardship, moves, a cute little puppy is now an unexpectedly rambunctious teenage Lab, conflicts with human or other dog family members … the list goes on. No matter the reason for surrendering a Lab, Eckard stresses the importance of having compassion on both ends of the leash. "Both humans and Labs need our care and support, and we strive to have a positive outcome for all."
HOW CAN YOU HELP?
Donate: The cost of caring for rescued Labs is the biggest expense for SHLR.
Foster: If you have room in your home and heart, foster a rescued Lab.
Other ways to volunteer: If you have a busy schedule but need a little "fur time" now and then, you may enjoy volunteering with SHLR's Transport Team (aka "the Lab chauffeur service") to pick up rescued Labs when they arrive or need a lift to the vet or their foster. Adoption application reference checkers can help from home. Finally, community events and the annual fundraiser LabFest are great ways to meet other Lab lovers and spread the word about Safe Harbor Lab Rescue.