Colorado Landscaping: Alive & Growing
Outdoor living spaces get luxe treatment with pools, entertaining zones, gardens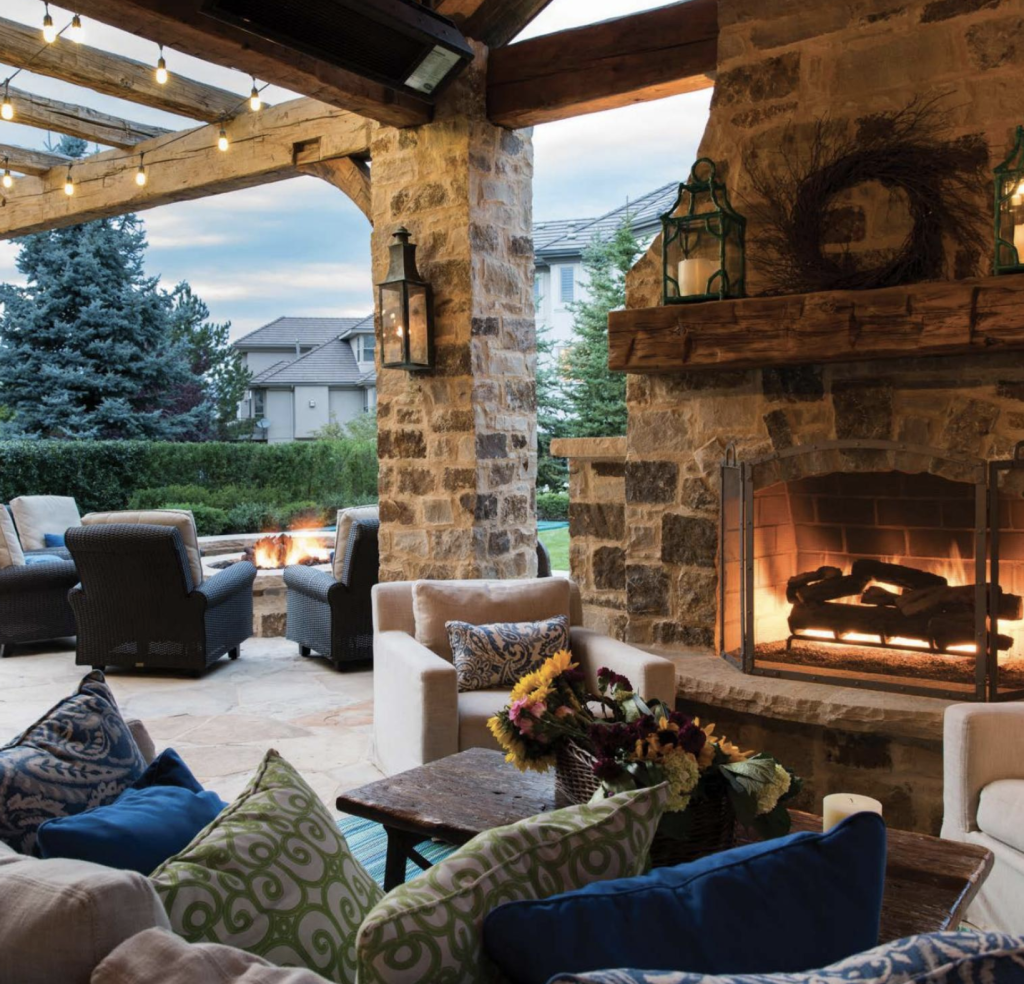 Gardening was not canceled by the pandemic in 2020. Neither did the coronavirus cancel landscaping in Colorado. Quite the contrary. Gov. Jared Polis deemed landscaping crews essential workers, and landscaping is one branch of the state's economy that has flourished.
"Landscapers' work often includes emergency irrigation repairs, as well as fence, retaining wall and deck construction, not to mention the maintenance of landscaped areas to help maintain the value of business, residential and government properties," the governor's office said.
Phil Steinhauer, a landscape architect who trained at Colorado State University, could not agree more. The founder and president of Designscapes Colorado, Steinhauer also serves this year as president of the Associated Landscape Contractors of Colorado. Steinhauer stepped in as drought swept the state and the virus continues to affect daily life for Coloradans.
Despite the pandemic, or perhaps in part because of it, the landscaping industry is alive and growing in Colorado. Steinhauer found the following silver linings.
Quarantine made outdoor living spaces quintessential
"Whether working from home, or in the home all day with kids going to school at home, people need a place to take a break in. People need to separate themselves and be able to look at a different environment rather than just staying inside," Steinhauer said.
"And now these outdoor spaces are where people entertain because people are not entertaining inside the home. Outdoor spaces allow people to be socially distant outside, and most of us are more comfortable with that—even if it's just families."
While outdoor rooms that extend the home already enjoyed popularity in Denver in recent years, since lockdown many people have added heaters or shelters to make the spaces more comfortable year-round.
Private swimming pools are making a splash
"We're definitely doing a lot more swimming pools. Country clubs were shut down. Municipal pools did not open last summer, and there's an uncertainty of when they will open," Steinhauer said. "For people who were considering a pool, the virus pushed them over the edge."
Water conservation is always cool
Following record-breaking wildfires across the state in 2020, drought continues to be a big issue in the West. Steinhauer's ALCC presidency also faces the challenge of water usage. "As an industry, we seem to get a bad rap as water hogs. Really, we were the ones landscaping for drought, and landscape design coined the term 'xeriscape,' so we've always been conscious of water," Steinhauer said.
"Good landscape design puts in the most efficient irrigation. We put in grass where it should go, and we're not just filling a whole yard with turf. We've always been purveyors of water conservation. We're not in favor of wasting water on landscaping, and we're also talking about the health benefits of trees and shrubs, flowers and vegetable gardens. We see plants as a way to invest to clean our air. There is a balance. We've tried to accomplish that as an industry in how we view our water reservoirs, how we apply our market studies."
Hardscape is enjoying its moment in the sun—or shade
As an alternative to thirsty turf or flowerbeds, hardscapes are gaining an edge. Landscapers can construct hardscapes as dry-stacked, semi-permeable surfaces appropriate for applications such as patios and pathways.
"Hardscape has its place," Steinhauer said. "People are investing in materials other than just concrete, but there are some really nice concrete finishes these days, too. It's an important part of any project overall to match materials for hardscaping surfaces with elements of the home."
Higher-end hardscaping leans solidly toward natural stone. "As always, our Colorado flagstone is very popular in rose or buff color. It's a local resource, so it's more sustainable," Steinhauer said.
He also reports more use of imported bluestone, particularly for modern farmhouse architecture.
Vegetable gardens are a growing trend
"At almost every house, I'm putting in a vegetable garden — and not just a six-by-six timber bed," Steinhauer said.
"People are fascinated with and drawn to growing vegetables and working or just being in the garden. There is the organic growing piece, but it's also just the peace of getting away and doing something with your hands and being in dirt. People are gravitating to that because they're saying, 'I am at home. I can maintain a garden.' "
He encourages families to use gardens as classrooms, of sorts. "It's important for parents in this day and age to teach children about the garden. So much of what they get is at their fingertips online, but seeing how things grow and having children see how nature works—that is a deeper family activity."
Displaced hospitality industry workers landed in landscaping
"We have been able to employ a lot of displaced hotel and restaurant workers," Steinhauer said. He added that the attention to detail required of restaurant/hotel workers translated well to detail-oriented landscaping crew work.
Colleen Smith writes and gardens in a historic district of Denver, where she restored a Craftsman bungalow built 100 years ago.