Maggie Morrissey: Shaping Colorado is a Family Tradition
Through dairy farming, land develop-ment, politics and the arts, Morrissey's family has had pivotal roles in shaping Colorado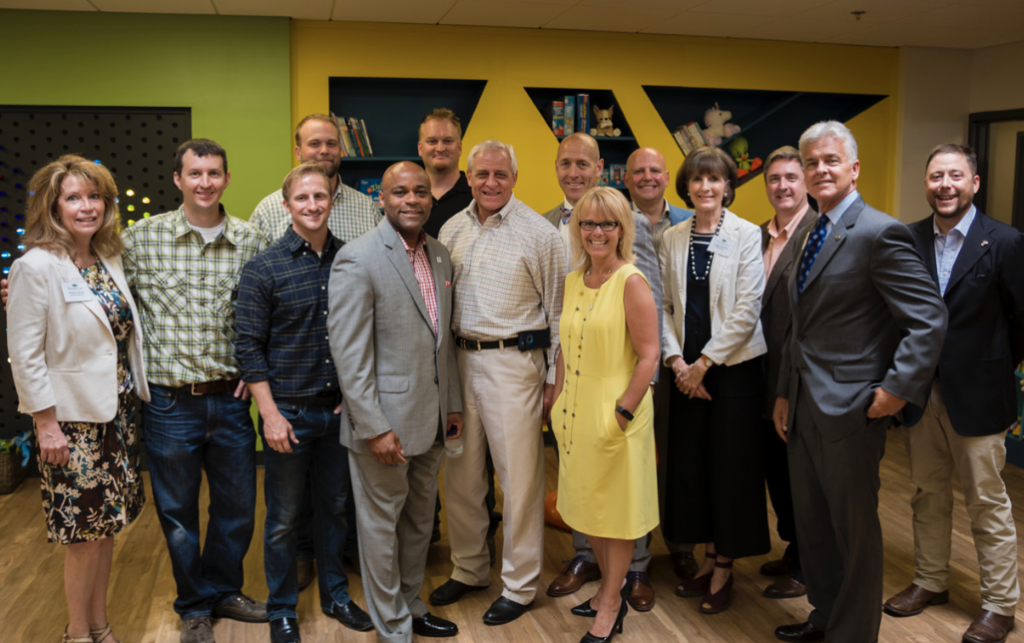 Maggie Morrissey's grandfather, Hugh Brown Cannon, was 22 when, in 1885, he hopped a train in his native Michigan and arrived in Denver with just pennies in his pocket and the promise of a job delivering milk for a Northern Colorado dairy farm.
Thus began the Cannon family dynasty. Cannon would eventually start the Windsor Farm Dairy, whose processing plant at 1885 Blake St. remains standing today as part of Denver's Dairy Block. He branched out into real estate, with holdings that included the land upon which Stapleton International Airport and the Windsor Gardens retirement community were built. He was a founder of Presbyterian Hospital; spearheaded the formation of the original Denver Convention and Visitors Bureau; and served as both an Arapahoe County Commissioner and associate state dairy inspector.
With his wife, the former Margaret Reynolds, he raised two sons, Brown W. Cannon and George R. Cannon. Both would go on to graduate from Stanford University and carry on the family legacy.
Brown Cannon was a founder of the Colorado Outward Bound School and served as senior vice president of Beatrice Foods, which purchased his father's Windsor Farm Dairy. His son, Brown Cannon III, is a noted photographer whose work has appeared in such prestigious publications as National Geographic magazine.
In 1951, George Cannon, a major player in the trucking industry, married Sue McCan, who had grown up on a cattle ranch in southwest Texas and was 15 when she was valedictorian of her high school graduating class. Maggie Morrissey is one of the couple's five children.
George Cannon was president of Gallagher Freightways, later selling it to Consolidated Freightways and becoming president of Bonanza Truck Lines and Motor Cargo. He was also on boards that included United Bank of Colorado, Sierra Pacific Airlines, Children's Hospital Colorado and Kent Denver School when its new campus was built in 1974 at 4000 E. Quincy Ave.
Morrissey's mom, who had been an airline pilot and photographer, was a founder and 40-year board member of The Park People. She also founded Denver's acclaimed Museum of Contemporary Art.
"Mom wasn't sure that she liked contemporary art, but she was glad other people did," Morrissey recalls.
Morrissey, who friends describe as a quiet, dedicated and compassionate leader who excels in connecting the right people to the right causes, followed her mother's footsteps by serving on The Park People board for 19 years and chaired its 40th-anniversary gala in 2009.
Like her late mother, Sue Cannon, she is an accomplished gardener and was president of the Perennial Garden Club from 2013 to 2015.
A graduate of Sarah Lawrence College, Morrissey has served on such boards as the Boys and Girls Clubs of Metro Den- ver, the Temple Hoyne Buell Foundation and Kent Denver School. Since 2001, she has been assistant secretary-treasurer of Cannon Land Co., her family's farming and natural resource operation in Weld County.
She is married to former Denver District Attorney Mitch Morrissey, who had been a neighbor of the Cannon family. Mitch and Maggie were childhood friends but didn't start dating until they had completed college. This November, the couple will celebrate their 36th wedding anniversary. They have two children: Madeline, who lives in New Orleans and works for Deloitte, and Mitchell, who lives in Denver and is in real estate.
Morrissey has twice chaired the Citizen of the West Dinner, a fundraiser for the National Western Scholarship Trust, and helped plan and execute three election campaigns for her husband's run for Denver district attorney, as well as a $27.9 million bond issue to fund new quarters for the Denver Crime Lab.
But she may be best known for her key role in establishing the Rose Andom Center, Denver's first family justice center. A past chair of the center's board of directors, she led a $12.5 million capital campaign to renovate a former Denver Public Schools building that would house the wrap-around services for women escaping domestic violence situations. She also served as project manager during the center's construction phase.
Amplifying her reputation as a connector, she explains: "People don't always know what is needed, so when someone they trust tells them the impact their donation will have, it can make a huge difference. It was remarkable how many foundations, businesses and individuals stepped up with funding once I reached out to them."
Morrissey's involvement with the Rose Andom Center led her to found the Denver Justice Council and join the board of the National Domestic Violence Hotline. "I've never witnessed or experienced domestic violence," she says, "but
I know it's there and that's why I'm so involved."
The Cannon family was inducted into the Colorado Business Hall of Fame in 2015.
Joanne Davidson is the former society editor for the Denver Post and is now a freelance writer specializing in charitable fundraising events. She's a frequent contributor to Colorado Expression and Colorado Politics.