Marilyn Van Derbur Atler: Miss America's Crown
1958's Miss America motivating & educating people dealing with trauma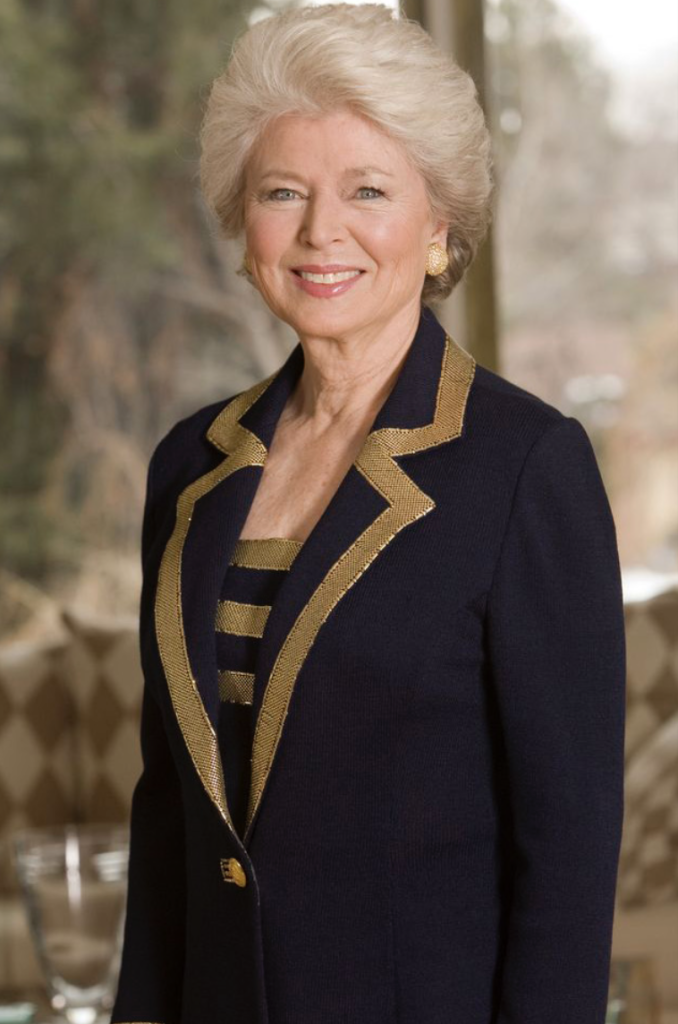 Marilyn Van Derbur Atler is a woman of action. Since being crowned Miss America in 1958, the Colorado native has been a champion of the underdog, using her platform and her voice to help others. So it is no surprise that in 2021 she made the move to auction off her Miss America crown and bracelet to help others.
"The idea came about during the pandemic when I was seeing teachers who were working from home and needed so much," says Van Derbur Atler. "I had this beautiful crown and matching bracelet sitting in a box. It struck me, 'Why can't I sell (them) and give the money away?' " And that is exactly what she did, giving the proceeds to Colorado nonprofits that serve children.
In 1991, Van Derbur Atler went public with her story of being sexually abused by her father when she was a child. Since that day, she has dedicated her life to helping other survivors of abuse, using her Miss America fame to motivate and educate people dealing with trauma.
Van Derbur Atler, who just celebrated her 85th birthday, says she is retired. But she shows no sign of slowing down. She begins each day swimming laps with Larry, her husband of more than 50 years. Then she spends a great deal of each day answering emails and talking with sexual abuse and incest survivors around the world. "What I needed during my early years of survival was to know that if you do the work of healing, you can come through it with peace." Now, she says, she is that voice for others.
Van Derbur Atler says when she realized that the money from her crown could be meaningful to someone else and could generate money to help those in need, the path was clear. "I had a conversation with my granddaughter—who would have inherited the crown and bracelet— and I asked her if she was OK if we sold the heirlooms. She was not only OK with it, but she also fully supported the idea. With that I knew it was the right way forward," Van Derbur Atler says.
Cathy Lindberg Jarosz in Maryland, a longtime fan of the Miss America Pageant, saw the items for auction and purchased them both. The crown and bracelet are unique in design, plated in silver and covered in Swarovski crystals. Eventually, Jarosz says, she will donate the crown to the Smithsonian and send the bracelet back to Van Derbur Atler's granddaughter in Colorado.
Van Derbur Atler split the proceeds from the sale between three Colorado organizations that serve children: Invest in Kids, Urban Peak and Montessori School of Evergreen. "I could have written a check," she says, "but this felt more personal, and it is from my heart."
Invest in Kids executive director Lisa Hill says Van Derbur Atler has been a supporter of the organization since its founding 25 years ago. "Parting ways with her in- valuable, priceless crown to support children and families experiencing poverty in Colorado is a profoundly meaningful and heartfelt donation," says Hill. "She truly is a role model for us in how to live generously and stay committed to the community for the long haul."
Urban Peak executive director Christina Carlson adds that Van Derbur Atler sets an example for so many. "Marilyn also knows about recovering from trauma," says Carlson. She knows "how challenging that can be for a youth or young adult but also about turning that experience around and becoming even stronger and more resilient." Van Derbur Atler, in turn, says Carlson "shows young people, and especially young women, how they can take control of their own stories and live self-determined lives."
Van Derbur Atler's longtime friend, philanthropist Arlene Hirschfeld, says, "When other people read about this, they might say 'maybe I could do something' or 'maybe I could give in a different way. What Marilyn did is inspirational. Her gift is from the heart, and that is where giving starts. It's about the importance of time, treasure and talent, and they are all important."
"There is not a day I question this choice," says Van Derbur Atler. "Now I sit here and look around and wonder what else I might have sitting around that could help someone else."
Recently, Van Derbur Atler was given the Lifetime Achievement Award for Philanthropy by the Colorado Chapter of the Association of Fundraising Professionals on National Philanthropy Day. Her award-winning book, Miss America by Day, is now in its seventh edition and can be purchased on Amazon.
Lindsey K. Schwartz is an award-winning television producer, writer and frequent contributor to Colorado Expression.