Highlight Your New Year Fashion Trends With Style Tips From Charles Goldstein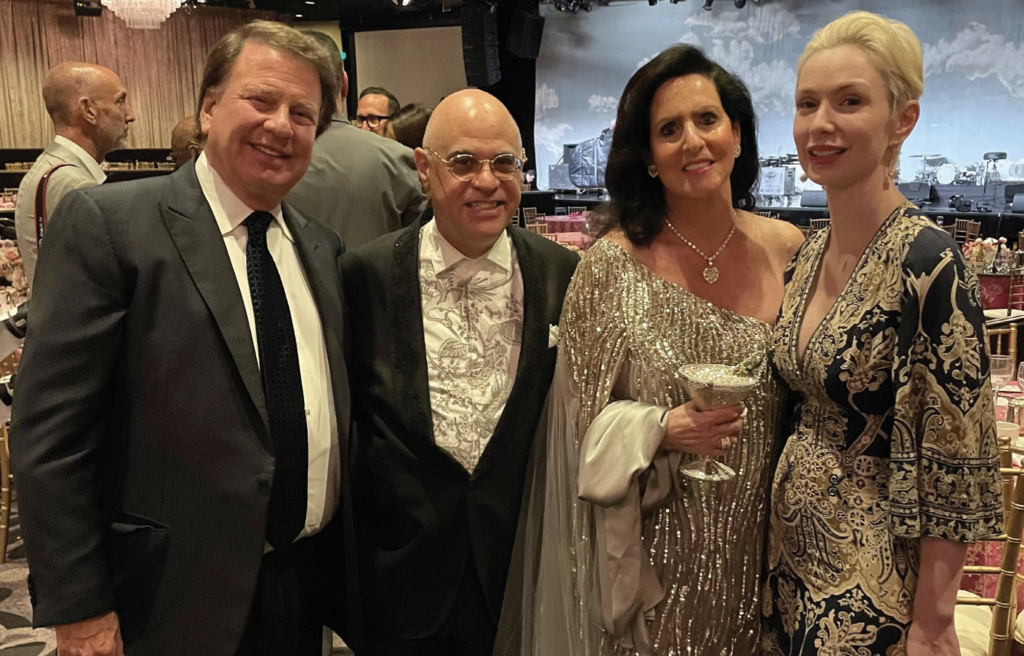 Photos Charles Goldstein
Let's be honest: Who doesn't have losing weight or getting in shape as New Year's resolution No. 1? Every. Single. Year.
And, which resolution is usually the first to fall by the wayside?
You guessed it. Resolution No. 1.
Even so, there's a sure-fire work-around when it comes to introducing a new you in the new year: Follow the advice of a stylist. He or she can put you in a wardrobe sure to make you look and feel better, no weight-loss program or gym membership required. When we sought tips and tricks for a 2023 refresh, we turned to Charles Goldstein, whose 48 years as one of Denver's fashion gurus includes 32 years in the couture department at Neiman Marcus Cherry Creek, where the store's former vice president/ general manager Christel Dikeman described him as "one of the most dedicated and loyal people—to the store and to his customers."
Goldstein's clients, Dikeman continued, "could count on him to find the most appropriate items for their occasions, then deliver them to their homes, if necessary, accessorized and ready to wear."
Goldstein left Neiman Marcus early in 2022 to join the Clayton Members Club & Hotel, first as the host for the now-shuttered nightclub Five Nines. He is now the maître d' in the sixth-floor members dining room. In addition, he is still a sought-after fashion stylist who recently took time to share some of his wisdom.
What is the first thing you tell a client?
First, know your body. What is your best attribute—your legs, waist, decolletage or face?
And then?
Determine what color palette is best. Jewel tones, which we used to call summer; warm tones, which used to be fall/winter colors, or neutrals/grays? I had a client who used to say black, black and double-black. God love her.
Anything else?
It doesn't matter if a woman is a size 0 or a size 20, stockings always smooth the lines for your skirts, dresses and, yes, pants. If you don't wear them your clothing sticks to your body instead of providing a smooth, silky surface. Short-waisted or long-waisted, always give yourself a waistline to define your upper body from the lower. A belt adds an illusion or height. Remember, clothing is all illusion. It can accentuate your best and hide what you want to hide. Colors also have the same effect.
What are the trends for 2023?
Fashion trends are across the board! And this is why knowing your body type is so important. I have a European body type and would love to wear a lot of the new trends, but since my body has changed with age, I would only look foolish.
What are some of your hard and fast rules?
For the ladies, leggings and yoga pants are great in the gym, just not in the grocery store or out to lunch. Gentlemen, grunge and streetwear are for the younger generation—and even then, they look good on only a few. Denim is great for day, but at night dress up. It's fun. It speaks volumes about how you feel and what you think of yourself a person. Don't be afraid of color or prints. Try them, you may like them. Lastly, and this should go without saying, your clothes should be clean. And so should you.
Is a new year the time to empty the closet and start anew?
Yes, it's good to purge what no longer fits or is something you don't enjoy wearing. But I don't agree with style advisers or closet orga- nizers who say everything must go. Don't under any circumstance let anyone tell you it's been too long since you've worn a particular piece. It does not mean it's out of style. If it's a classic design, I suggest putting it aside for a bit and then look at it with your new pieces and see if it still works.
How do people describe you?
I have been told that I am fancy, fashionable, intimidating, confident, funny, warm, sincere and loyal.
Your fashion style?
The classics. Garments that are well-made from exquisite fabrics … pieces that stand the test of time.
A parting thought?
As my mother (the late Eileen Goldstein, who was one of Denver's most popular fashion saleswomen) used to say, "You only have one chance to make a good impression, so make it good." It's what I try to do every day and what I advise others to do.
Joanne Davidson has followed Charles Goldstein's fashion advice since 1985, when both he and his mother were at the Auer's boutique in Cherry Creek North. After leaving Auer's, Charles joined Neiman Marcus and his mother went to Saks Fifth Avenue, both in the Cherry Creek Shopping Center. Saks closed here in 2011; Eileen Goldstein died on Jan. 5, 2021.