The North Face x Gucci Chapter 2 Arrives In Aspen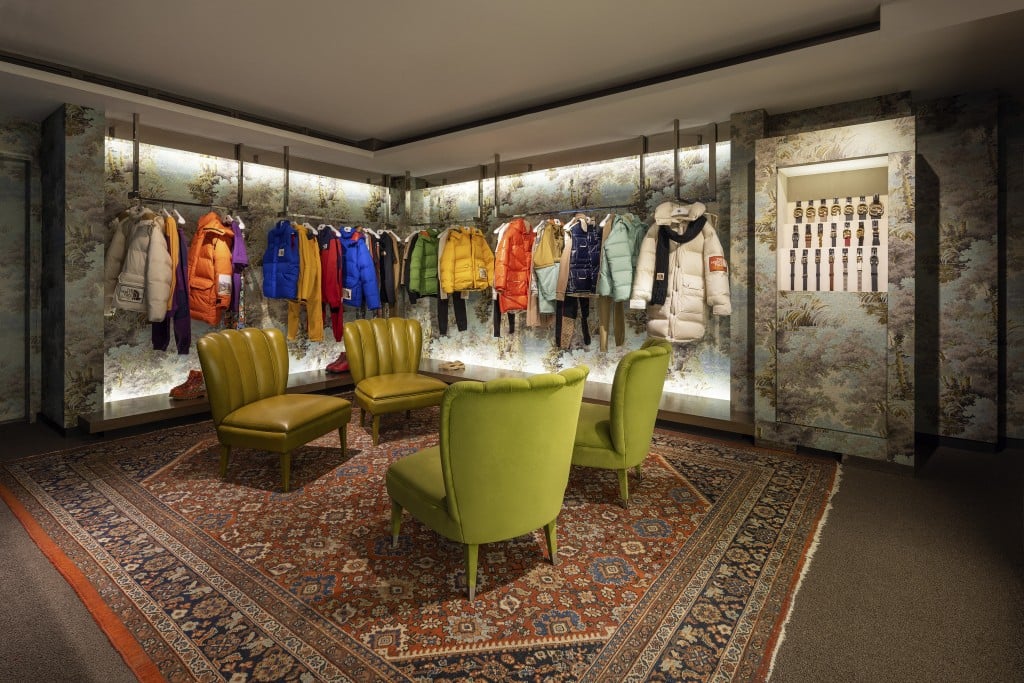 When Gucci and The North Face announced their debut collection just over a year ago the hypebeasts, fashionistas and social media world went into a collective meltdown. Though some saw the partnership as an odd mash up, it ultimately proved how Gucci's maximalist luxury aesthetic when combined with The North Face's expertise in performance wear could reinterpret outdoor clothing. It also gave these brands an outlet to celebrate the spirit of exploration and self-expression that define them both.
So now that the next release of The North Face x Gucci is upon us – Chapter 2, as it's being called – the question is: How do you get it? Well,
Gucci has just announced a series of pop-up boutiques and Aspen made the list (NYC, Chicago and Toronto are the three other cities that will host a pop-up). That means fans of both brands won't have far to go to shop the latest collection for men and women that includes ready-to-wear, accessories and shoes.
Central to the ready-to-wear collection is a reworking of TNF designs from the '90s in signature Gucci colors and prints, like a mountain scene, a forest pattern and a couple of floral designs (the outerwear are some of the best looking pieces in the collection). There's also a series of lightweight outerwear pieces along with overalls and vests in nylon (created from regenerated materials like fishing nets and carpets), and pants in techno cotton toile. For those who want a slightly less performance-oriented vibe, look for women's dresses, skirts and shirts in silk twill and lace, as well knitwear with mountain-themed patterns and floral prints. There are also T-shirts and sweatshirts featuring the partnership patterns and logos.
Speaking of logos, the classic GG monogram makes an appearance on a variety of items from padded down jackets and vests (100% of the down insulation is certified to the Responsible Down Standard by Control Union https://icea.bio/en/certifications/non-food/biological-and-sustainable-textile-products/responsible-down-standard/) to nylon pants, canvas Bermuda shorts, a small belt bag, and a bucket hat. A re-creation of the original TNF backpack released in 1968, with contrast leather patches, rope zip pulls and web straps and a gender-neutral hiking boot accented with bright orange panels are two accessory standouts.
The immersive experience pop-up space, which has been designed to resemble an icescape, is open
now through January 24th. The boutique concept is based on the campaign images, which shows Gucci's intrepid explorers in the otherworldly landscapes of Iceland shot by French twins Jalan and Jibril Durimel. For those who can't make it up to Aspen, select products will be available on gucci.com. Either way, we suggest shopping early for the best selection, since we predict this collection will be selling out fast. The North Face x Gucci Chapter 2, Gucci, 203 S Galena St, Aspen, 970-920-9150 gucci.com
https://www.gucci.com/us/en/st/capsule/the-north-face-gucci