Coco Smith: Cocotay Jewelry
Coco Smith paves her own way, one vintage jewel at a time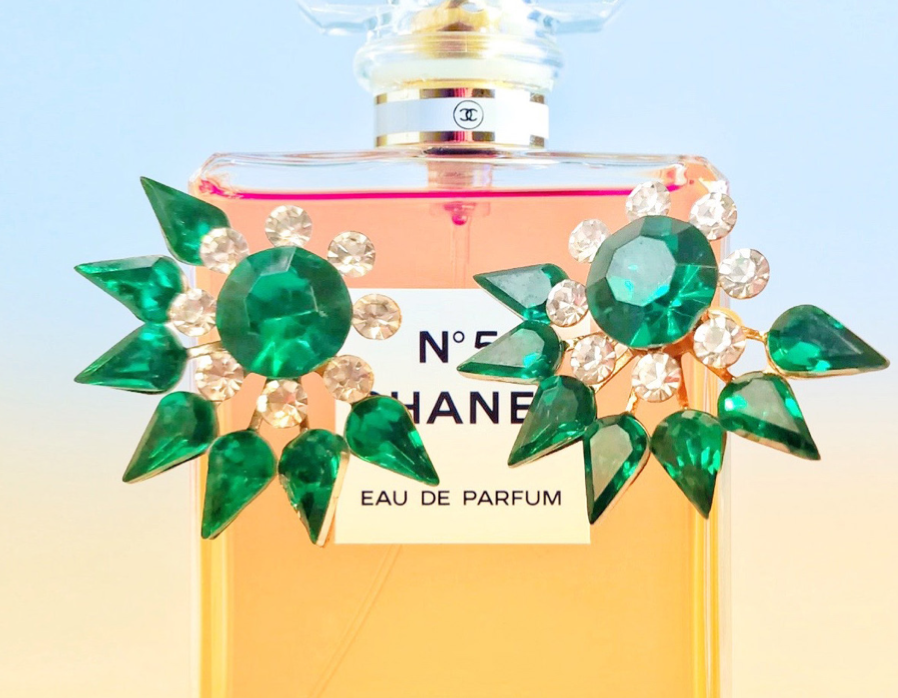 Since 2002, Coco Smith of Cocotay Jewelry has been following her instincts and pushing design limits by merging old and new, classic and modern, whimsical and versatile styles. Her eye for color and a flair for the dramatic make her a powerhouse of style with a clientele that turns to her not only for trend inspirations but also for a positive outlook on life.
"Putting on a pair of gorgeous earrings can change your entire day, and your entire mindset," says Smith. "You could be having a pity party. Grab a pair of one-of-a-kind jewels that make you smile, and just like that—your entire attitude has changed."
And it's this instant transformation that is the secret to Smith's success. Her loyal clients pine over her latest creations for celebratory events and even for daily outings, not to mention her features in Vogue and Sex and the City, as well as the likes of Bergdorf Goodman, Fred Segal, A Line Boutique and Sara Campbell. "I have clients who inherit meaningful pieces, but they may not love the design—so that's when the magic happens and I get to dig deeper about the piece and hear the family stories around each, and then rework that piece in a more contemporary way that fits their personality."
Taking vintage pieces (think grandma's clip-on earrings, rhinestone shoe buckles and over-the-top bird pins in bright, bold colors) and reworking them into bespoke, one-of-a-kind wearable art that honors the past while embracing the present is what makes Smith's designs so special. She respects the craftsmanship and celebrates the history of these timeless beauties, giving them a second life as the "stars of the show."
In the early years of her business, Smith would travel to antique stores from Maine to Florida to hunt for unique treasures that would become her brand identity. Although antiquing is still a crucial part of her business, over the years she has built relationships with jewelry dealers around the globe who ship her boxes of vintage goodies. "It is a long process, but I need to touch and feel each piece to appreciate the patina. This part of my design process allows me to really immerse myself into each unique piece to see its re-created future."
Although making a profit from your passions can be challenging, Smith comes by it honestly, hailing from a long line of entrepreneurs. "My dad's great uncle invented the Zippo lighter, his grandfather was a founder of Von Lengerke and Detmold (then Fitch), which is now known as Abercrombie & Fitch, and my mom's family invented the Voss washing machine and sold the patent to Maytag."
Clearly, when you've got it, you've got it, and Coco Smith has it in spades!
Cocotay Jewelry
Instagram: @cocotayjewelry