New Asian Cuisine in Downtown Denver
Despite the pandemic's repercussions, ChoLon Restaurant Concepts welcomes a new Asian cuisine spot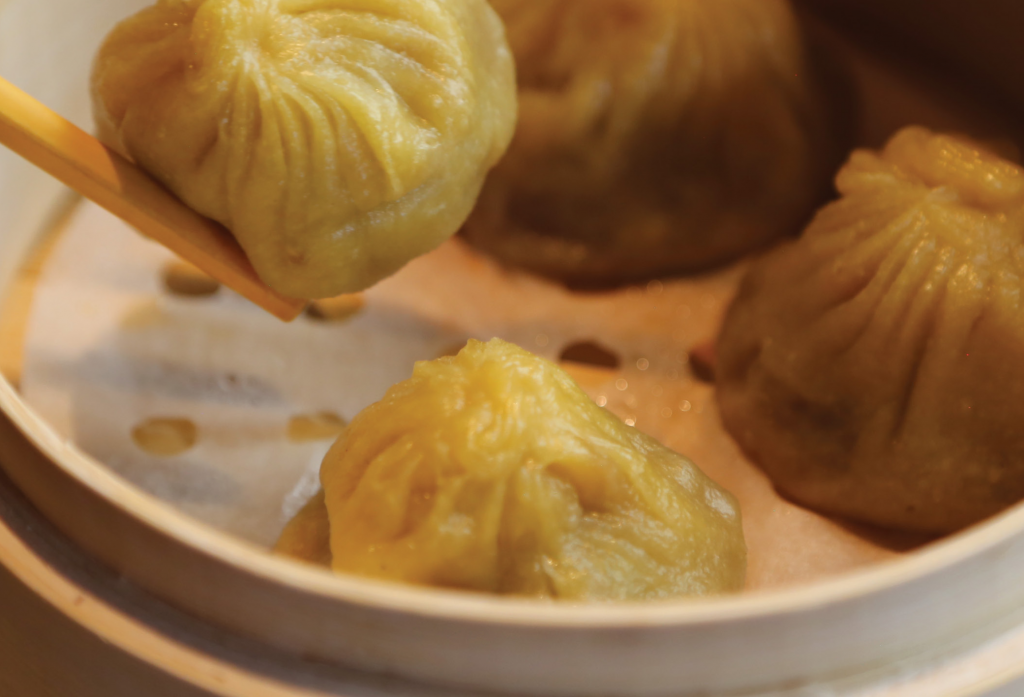 TRADITION WITH A TWIST is on the menu at YumCha Dumpling & Noodle Bar, the newest downtown Denver eatery from Chef Lon Symensma and ChoLon Restaurant Concepts (CRC).
Symensma spent time early in his career traveling around China and Southeast Asia, where he learned about and sampled a variety of foods. Now he's combining his extensive knowledge of Asian cuisine and his food creativity to deliver fresh eating experiences at YumCha, located around the corner from his flagship, ChoLon Modern Asian.
YumCha, says Symensma, translates to "drink tea," but loosely means "let's all get together, enjoy each other's company" and have fun. The lightheartedness extends to both the upbeat, cozy space, which seats about 40 and is decorated with whimsical depictions of Asian culture, and the menu items.
The Vietnamese Pho Soup Dumplings, for instance, contain broth inside the dumpling, rather than the other way around. The Pad Thai noodles are served chilled with a chili pepper brittle, and the Shumai are a play on American's much-loved bacon cheeseburger. For a sweet, after-dinner treat, Thai Tea is frozen and served with coconut and a chocolate fortune cookie.
YumCha sits in the space formerly occupied by Cho77, which served Asian street food. Symensma says that concept didn't catch on in Denver
in the same way it did in New York City, where he previously worked for years, including as executive chef at Buddakan. Although the pandemic turned the restaurant industry on its head, it also gave Symensma and his team the opportunity to rethink and rebrand the former Cho77 space. The stars of the show at Cho77 had been dumplings and noodles, and so the menu for YumCha was pared down to just more than a dozen items to focus on these favorites.
"Every (culture) has noodles and everyone loves them," he says. "We make our dumplings by hand every morning. No one does that anymore; they use frozen." Crafting the dumplings is Michelle Xiao, who Symensma worked with at Buddakan. She joined CRC in 2019. "She has over 30 years' experience, and we wanted to showcase her talents."
The pandemic's economic effects, including the across-the-board increase in ingredient prices, pushed Symensma's crews to follow the "waste not" model when it comes to food preparation. "The recipes are exacting, with measurements down to the grams," he says, adding that the cooking instructions are also very specific. "We want to make sure we are charging the right amount." The chef also wants to guarantee that the quality of the food is consistent from one visit to the next. To that end, Symensma still has a hand in every aspect of his businesses: He trains personnel, works in the kitchen, develops new recipes and ensures that the restaurants operate efficiently. That dedication to consistency and precision may be why CRC is looking to expand while other restaurant groups are contracting: Symensma is considering a commissary kitchen where dumplings can be made en masse for each of CRC's Asian-inspired restaurants, including ChoLon Central Park and a third location in Sloan's Lake that's set to open later this year.
THE DETAILS
YumCha Dumpling & Noodle Bar
1520 16th St., Denver
720-638-8179
Yumchadenver.com
Cynthia Pasquale is a Denver writer.