Go North to Southern Wyoming
(and be wowed!)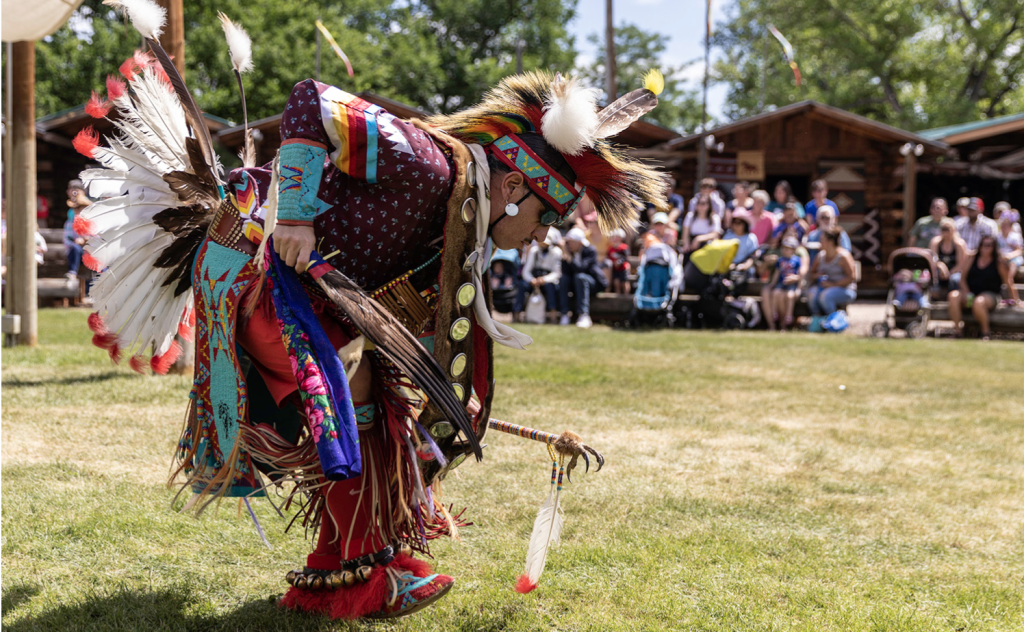 Living most of my life in Colorado's Front Range, I was a bit arrogant. Why go elsewhere to hike, ski or snowshoe when we live here in paradise? And why go north to Wyoming? Was there anything there? I imagined it as a rather barren state full of desolate prairie and little else (other than Yellowstone).
I was SO wrong, I realized when I finally visited southern Wyoming some three years ago. I feel a bit disloyal as a Coloradan, but the truth is, this region offers blissful recreational joys, and with way less traffic getting to them and no parking issues.
Just 90 minutes north of Denver, Cheyenne is a small capitol city (less than 70,000 pop.) with outdoor fun just moments away. Self proclaiming "Wyoming starts here," Cheyenne is the gateway to the spectacular 2.9 million-acre Medicine Bow National Forest. A mix of the Laramie, Snowy and Sierra Madre Mountain Ranges, alpine lakes and craggy glacier-formed peaks (6,000-12,000 feet) resemble parts of the Alps, while others reminded me of vistas in the Andes.
Many might opt to visit during Cheyenne Frontier Days, the iconic summertime festival, July 22-31. Founded in 1897, known affectionately as "The Daddy of 'em All," Frontier Days is the world's largest rodeo and Western celebration, attracting 200,000+.
During the daily rodeo action, top professionals vie for more than $1 million in cash and prizes, but for non-rodeo enthusiasts there is plenty to entice visitors. One of my highlights last year was spending a pleasant afternoon perusing top-notch Western art in the Cheyenne Frontier Days Old West Museum.
Others might enjoy trick riding, an airshow, a wild-horse race, the carnival midway, bull-riding, parades, a display of antique carriages and autos or the old "frontier town." I found the exhibit and auction of the BLM's Wild Horse and Burro Program fascinating. Authentic dances and music are showcased in the Native American Indian Village. Entertainment headliners this year include Jason Aldean, Dierks Bentley with Chancey Williams, Kid Rock with Night Ranger, Sam Hunt with Russell Dickerson, Parker McCollum, Brett Kisell and Ian Munsick, Brooks & Dunn with Elvie Shane, Koe Wetzel and Jelly Roll & Nelly.
Strolling downtown Cheyenne after one of the festive Frontier Days' parades, I found charming restored Victorian homes and tidy streets with intriguing shops. The entrancing Cheyenne Botanical Gardens, within walking distance from the Frontier Days complex, is always free of charge, with 9 acres of different landscapes and a Baroque-style orangerie.
En route to my next stop, Laramie, 45 minutes west of Cheyenne, I can't say enough about the lush Vedauwoo Recreation Area's spectacular
rock formations and huge, iconic pronghorn herds. Rock climbing, hiking, mountain biking, fishing (worm, lure and fly), canoeing and paddle boarding all bring enthusiasts and tourists to revel in the never-congested trails.
Laramie is an anomaly in Wyoming. A rare pocket of diversity, the Gem City of the Plains is home to the beautiful campus of the University of Wyoming as well as a delightful historic downtown replete with cute independent bistros, brewpubs and uber-cool coffeeshops. Laramie self-describes as "offbeat." Don't be surprised to spot rainbow flags, No Hate Allowed signs and PRIDE posters. Even during the pandemic's dark days, we journeyed up to Laramie to get take-out at Sweet Melissa, a beloved vegetarian go-to (even for meat lovers) for 20 years, recently one of five Laramie restaurants featured on Diners, Drive-Ins and Dives. I struggle every time I go to order from the wildly creative menu.
Afterwards, downtown Laramie's Sugar Mouse is truly adorable. This cupcake shop is like a life-size postcard, with gorgeous, fanciful creations in a setting worthy of a British tea parlor.
Shops are unique, too: Cowgirl Yarn is fascinating, even for non-knitters, with its array of yarns and wools from all over the world, while The Chocolate Cellar's collection of exquisite antique candy tins, (some 500+) is fascinating. Plan for at least an hour at Bent & Rusty to see the rather overwhelming treasure trove of Western memorabilia, artisan goods and a wild assortment of items.
A special time to explore Laramie might be Jubilee Days ( July 2-10), an Old West-style festival including wacky bed races, PRCA rodeos, a carnival, parade, live music and a brewfest.
Laramie has a romantic appeal for Western lore enthusiasts, as it has served as the set for many Hollywood movies and TV programs. It also hosts a large array of museums. Visitors can gaze upon one of only five full brontosaurus skeletons in the world at the University's Geological Museum, along with many other pre-historic creatures. Laramie's top tourist attraction is the Wyoming Territorial Prison, built in 1872, where over 1,000 infamous types such as Butch Cassidy spent time. And don't miss the classic Buckhorn Bar & Parlor, operating since 1890 with staggering numbers of animal heads peering down from the walls. Ask the bartender about the bullet hole in the mirror!
The Laramie Mural Project, founded in 2011, is a glorious array of large-scale murals on downtown walls and alley- ways made by local artists. Walking tour brochures are available at the newly remodeled Laramie Visitor Center at 800 South 3rd St.
Yes, it's windy in Wyoming. Prepare to be "blown away" in more ways than one!
Cheyenne Botanical Gardens
710 S. Lions Park Drive, Cheyenne, Wyo.
307-637-6458
botanic.org
Sweet Melissa
213 S. 1st St., Laramie, Wyo.
307-742-9607
sweetmelissacafe.com
Sugar Mouse
321 S. 2nd St., Laramie, Wyo.
307-223-2147
thesugarmouse.net
Cowgirl Yarn
119 E. Ivinson Ave., Laramie, Wyo.
307-755-9276
cowgirlyarn.com
Irene Middleman Thomas is a Colorado-based writer who was most certainly "blown away" from her preconceived notions about Wyoming when she first visited several years ago. Now, she heads to southern Wyoming several times a year for the excellent hiking, snowshoeing, festivals, hot spring soaks, wildlife viewing and, yes, the restaurants!