Three Rye Whiskey-Based Cocktails To Toast With This Holiday Season
Toasting the Season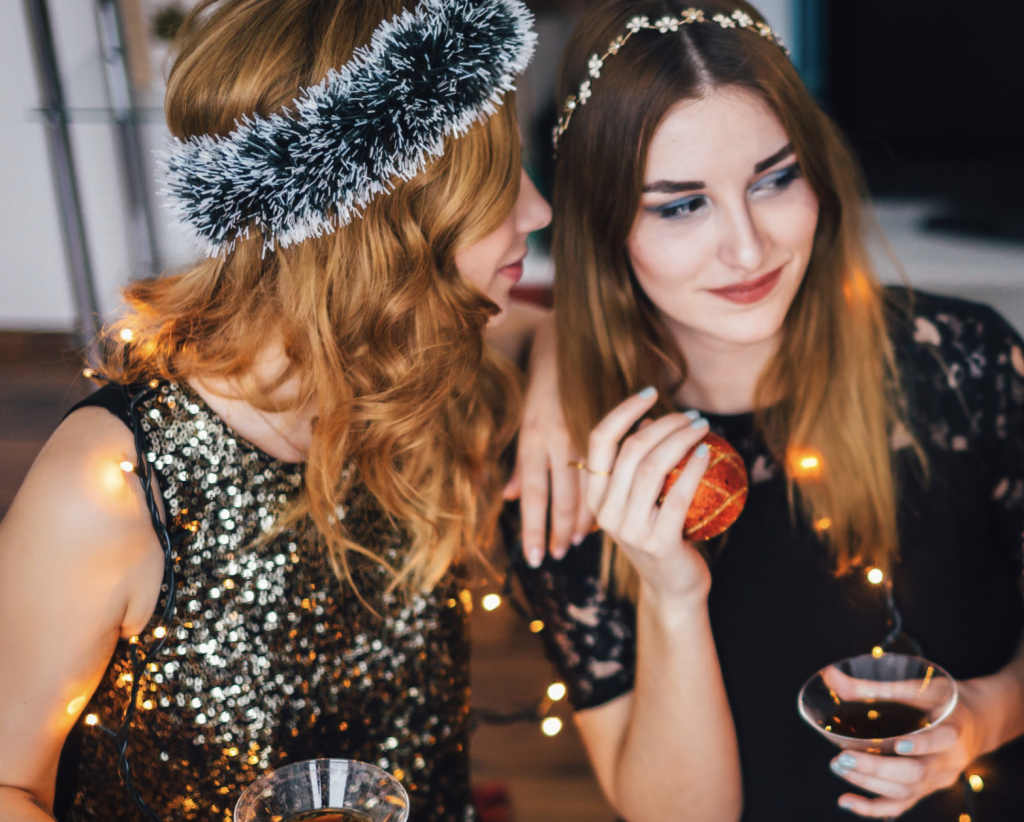 There is no wrong way to enjoy Locke + Co.'s Aspen Aged rye whiskeys.
For holiday get-togethers, serve it neat to savor the true essence of the whiskey, or over ice to open up the flavors and aromas. "We also love it in a variety of cocktails," says the company's co-founder, Rick Talley.
He and Owen Locke turned a garage hobby into an enterprise after years of perfecting the craft of distilling spirits and their special recipe.
What separates Locke + Co.'s rye whiskeys from others, in part, is charred aspen wood discs that are floated in the liquid during the aging process. "The aspen imparts light brown sugar, cinnamon, fig and earthy, grassy notes to the whiskey," says Talley.
Their flagship whiskey hit the market in 2018. It is aged in oak barrels that have been charred for a variety of time periods, producing different flavors depending how long the barrel is burned. Next, the whiskey from all the barrels is blended in tanks, and the aspen discs are added to the mix. After a bit more aging and blending, the product is ready for bottling. It won gold in both world and international spirits competitions in 2022.
Earlier this year, Locke + Co. released single-barrel whiskeys, which are aged longer and not blended. "You'll see bits of char in the bottles because it is unfiltered and uncut," says Talley, adding that these whiskeys are between 128 and 132 proof.
The pair first added aspen wood to their whiskey as hobbyists. It took about six years to find the right amount of rye mash to balance the effects of the aspen, which tended to remove some of the spice from the liquor, says Talley.
"We love that creative process," he says, and the pair continue- ue to experiment with new concepts.
They've produced a wine-barrel-finished whiskey as well as a bourbon. And they are researching how different types of wood from the Western Slope—peach, apricot, cherry, pear, black walnut and pecan—impact the rye whiskey taste.
Holiday guests may not be whiskey drinkers, so stock your bar with a variety of liquors. Choose the ingredients for classic cocktails—think a Manhattan or Old-Fashioned— as well as gin and vodka, says Bruce Gallagher, owner of Bonnie Brae Liquor. "Across the board, they are acceptable, and you don't have to get too creative, too expensive or too exorbitant with purchases."
Most important, he says, is to buy supplies early.
The pandemic may have subsided, but the world situation still hampers production. France and Italy have faced severe droughts not seen in more than 60 years; fires have ravaged the West Coast; and the French government regulates how much Champagne can be bottled. All of this affects both the price and availability of alcoholic beverages.
Add in supply-chain issues, says Gallagher, and you have a limited supply of wines and spirits that make their way to Colorado. "We always encourage people to buy more than they think they will need because they tend to celebrate and drink more than they expect."
He also encourages customers to seek advice about wine purchases from his sommelier, who showcases current favorites at the front of the store. "As Americans, we drink with our eyes," but a quick chat can save you money and give you a better product than what you might traditionally buy, Gallagher suggests.
Another option is cocktails in cans. "We went from a seltzer craze to a ready-to-drink craze," Gallagher says. With those drinks, he warns, what you may gain in convenience, you may lose in taste preferences.
Locke + Co.
lockeandcodistilling.com
Bonnie Brae Liquor
785 S. University Blvd., Denver
303-733-7261
bonniebraeliquor.com
Celebration Rye
Ingredients
1 1/2 ounces Locke + Co. Aspen Aged rye whiskey
3/4 ounce St. Germain elderflower liqueur
1/4 ounce simple syrup
3/4 ounce fresh lime juice
1 ounce fresh Fuji apple juice
3/4 ounce Champagne
Directions
Add all the ingredients except the Champagne to a shaker and fill with ice.
Shake, and strain into a tumbler filled with fresh ice.
Top with the Champagne and garnish with apple cubes.
Recipe from Locke + Co.
The Veronica "Espresso Martini"
Ingredients
1 1/4 ounces Locke + Co. Aspen Aged rye whiskey 1 ounce coffee liqueur
Shot of espresso
Espresso beans to garnish
Directions
Combine all ingredients in a cocktail shaker. Fill halfway with ice, then stir vigorously about a dozen times.
Strain mixture into a martini glass.
Garnish with 3 espresso beans.
Recipe from Veronica Saurett, on-premise account development manager for Connecticut at Brescome Barton Distribution.
Apple Cider Hot Toddy
Ingredients
2 ounces Locke + Co. Aspen Aged rye whiskey
4 ounces apple cider
1 teaspoon lemon juice
2 teaspoons honey 1 cinnamon stick
Combine the apple cider, lemon juice, honey and cinnamon stick in a small saucepan. Bring to a boil over medium-low heat, then reduce heat and simmer for about 5 minutes.
Remove from heat, stir in the rye whiskey, and serve immediately.
Notes: Look for unfiltered apple cider if you can find it. It has a lot more apple-tastic flavor to it!
To make this for a large crowd, use the following measurements: 1/5 bottle of whiskey, 1/2 gallon of apple cider, 1/4 cup lemon juice, 2/3 cup honey and 4 cinnamon sticks. Makes 16 servings. Keep it simmering on the stove with a ladle and mugs nearby, or pour it into a slow cooker and let cook on high for two hours before serving.
Recipe from Locke + Co.
Cynthia Pasquale is a Denver writer.