Four Traditional Holiday Dishes from Three Local Top Chefs
Chef Tested Traditional Dishes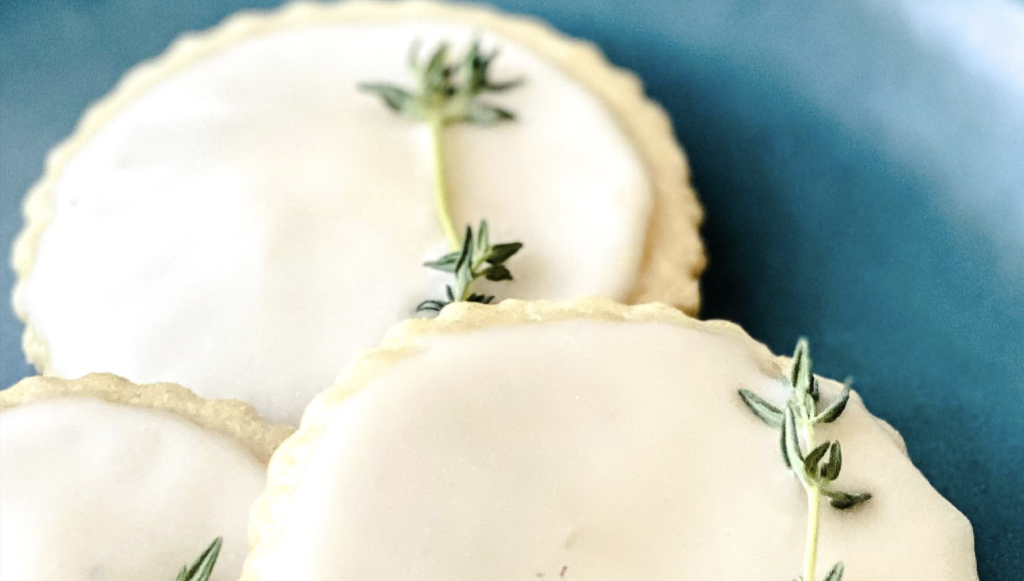 The holiday season brings families and friends together to celebrate. It's also a time when traditions fill households. These rituals might have been passed down through generations, crossed oceans or have been recently born. They shape our identities, make us feel comfortable, and unsheathe warm memories. Whether cultural, religious or simply a fun way to enjoy the holidays, traditions help create and maintain bonds.
Oftentimes, customs are intertwined with, and even defined by, food. We asked three area chefs to share their favorite holiday recipes and what makes them special.
Chef John Broening
If you want guests to "ooh" and "aah" about a holiday dish, try John Broening's colorful twist on mashed potatoes. That's the reaction he gets when he serves his vegetable mash. "It's really pretty and not something you will see a thousand times on the table," he says.
Broening, executive chef at Three Saints Revival, also surprises diners with lightly pickled vegetables, a dish that cuts through the usually rich food served during holiday events. He's from Baltimore, a city with a large German population. "The holiday tradition [there] is to put sauerkraut on the table with turkey and everything else," he says. "The pickled vegetables dish is in that tradition."
Broening has flourished in the Denver food arena for years. Three Saints Revival (representing the holy trinity of wine, tapas and spirits) specializes in Mediterranean tapas or, says the chef, "food I like to eat when I'm not working." His dishes are inspired, in part, by the time he has spent in Greece, Turkey and Portugal.
Three Saints Revival
1801 Wewatta St., Denver
720-707-3500
threesaintsrevival.com
Chef Manny Barella
The cuisine at Manny Barella's childhood home in Monterrey, Mexico, was infused with Mexican flavors, of course, but also was influenced by American dishes.
Christmas dining celebrations always included a pasta dish made with roasted poblano peppers and cream cheese that still makes Barella think of home and family. He reached out to his mom for the recipe and, he jokes, it is so easy that even his sister learned to make it.
"It was a staple at our house, and we would ask [mom] to make that pasta in between Christmases," he says.
Barella is the executive chef at Bellota, Spanish for acorn. There, he showcases the Mexican flavors that have been memorialized in recipes passed down from family to family. Featured are tacos, salsa and "Mexican cocktails that go beyond the margarita." Bellota is available for private holiday parties serving up to 50 guests.
He also leads the Hispanic Restaurant Association's efforts to be ambassadors of authentic cuisine and was a James Beard Best Emerging Chef semifinalist this year.
Bellota
3350 Brighton Blvd., Denver
720-542-3721
denverbellota.com
Chef Andrea Uzarowski
Each time Andrea Uzarowski makes her family-favorite cinnamon cookies, she thinks about her grandmother, who taught her to bake beginning at age 7. "She is the reason I ventured away from my career in investment banking" to follow her passion for food and cooking, Uzarowski says. Growing up, her family made the cookies as treats, as holiday gifts, for school events or to decorate the tree. She follows that tradition with her own family.
Topped with meringue instead of typical icing, the cookies are gluten-free and "a little sweet bite so you feel like you treat yourself without overindulging," she says.
Uzarowski recently opened Suti and Co., a Scandinavian-style café in Boulder that pays homage to her childhood in Denmark and her grandmother. "All the things we have here are from her recipe book. I want to bring them to folks, and I hope they will love them as much as I do," she says. The shop also sells imported, artisan-made home goods.
The shop has been a longtime dream and creates a space that resembles her home. "I want to allow clients to slow down a bit and feel like they are in a safe, cozy environment."
Uzarowski continues to operate Fresh Food Further, a catering and private chef company focused on local and seasonal ingredients. "We are a one-stop shop, helping with everything from rentals to the aesthetic to menu designs and tasting. My goal is to make sure folks don't stress." When she cooks for her clients, she says, it's her way of giving them a hug.
Suti and Co.
2031 16th St., Boulder
sutiandco.com
Fresh Food Further
303-261-2482
freshfoodfurther.com