The Creators Behind The Woods Fine Jewelry
Designing duo creates jewelry that reflects their love of the natural world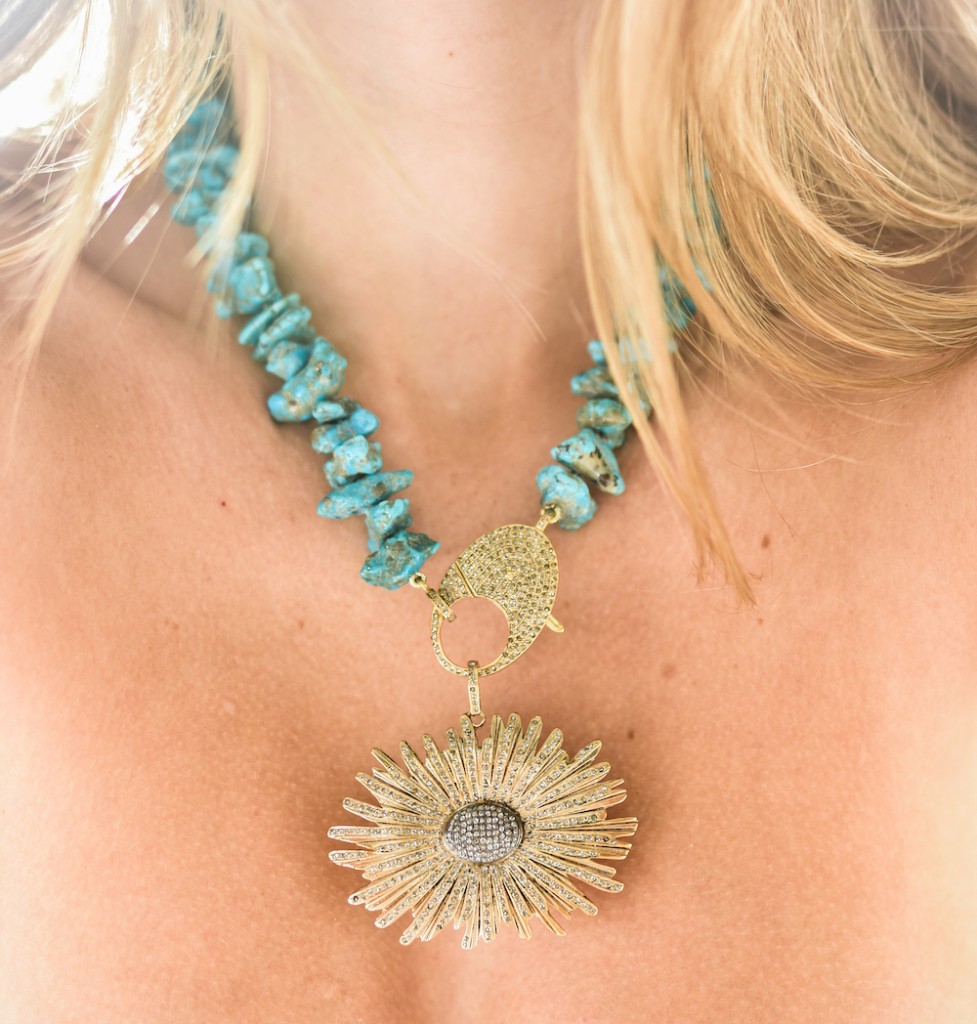 Photography by Emma Beiles Howie
THEY HAVE ALWAYS had a fantastic sense of style, and they make it look effortless."
That's how Cat Tatman describes her childhood friends, sisters Sam Hitchcock and Shawn Hecox, creators of The Woods Fine Jewelry.
"We were all a little unconventional growing up in Boulder in the 1970s and '80s, and Sam and Shawn made that look chic," Tatman says of her friends.
Today, Hitchcock and Hecox have successfully blended their bohemian Boulder roots with diamonds, gemstones and metals to create a collection that you can find in more than 20 high-end stores across the country. They work with stylists for awards shows; have had their jewelry on the ABC-TV show "The Bachelor" and have a list of celebrity clients that includes Goldie Hawn, Charlize Theron and Sheryl Crow, to name a few.
When talking about their business, the two fall into a sisterly routine. One starts a sentence and the other finishes. "We felt like there was a lack of jewelry in the world that reflected the style of the clothing we wear," Hitchcock says. "Not fussy or serious but easy, fun and organic."
"Less is more," adds Hecox, who likes to combine vintage with modern in what she wears. "Right now I am obsessed with finding handmade knit sweaters from various European knitters. Then you just need a pair of jeans, sneakers and a good bag. And, of course, a piece of jewelry."
When the sisters started The Woods in 2005, they were both working in clothing retail, wholesale and manufacturing. Their first jewelry pieces, sold at Distractions (now Etc. Aspen), were a mix of pavé diamonds with wood beads. They took natural gems, set them in silver, and mixed in raw, natural elements. The response to their creations was enthusiastic, and stores began carrying their work. Today, their designs are manufactured in India at a family-owned factory.
In business, Hecox is the partner pushing the sisters out of their comfort level. Hitchcock is more thoughtful and deliberate. Their personalities, though, are similar, say friends and clients. "They are both funny and kind and generous," says Tatman, who has been friends with the sisters since childhood.
Cathy Covell, founder of clothing store Lawrence Covell in Cherry Creek, says The Woods is the only jewelry that the boutique sells. "Shawn and Sam are not our typical vendors. They have become family." Lawrence Covell has carried The Woods jewelry for about nine years, and Covell describes it as individual and accessible. The collection is priced from about $200 to $10,000. "Shawn and Sam have found the sweet spot of perfection."
The designers are using a lot of sustainable and recycled metals such as brass combined with diamonds and gemstones. Post-quarantine, they looked for vibrant colors to mix with the metals and diamonds. This fall, they say to watch for the pendulum to swing back to their roots, with earth tones and organic beads mixed with their signature raw diamonds.
The sisters say that what they like most is helping women feel beautiful, strong and empowered. They both have teenage children and want to show them that you can be your own boss, have passion for what you do and make a mark in the world.
THE DETAILS
The Woods Fine Jewelry can be found at Perch in Vail, Lawrence Covell in Denver and Etc. Aspen.
Lindsey Schwartz is a regular contributor to Colorado Expression.