Denver Children's Foundation: Giving Back
Thirty years of supporting children and developing leaders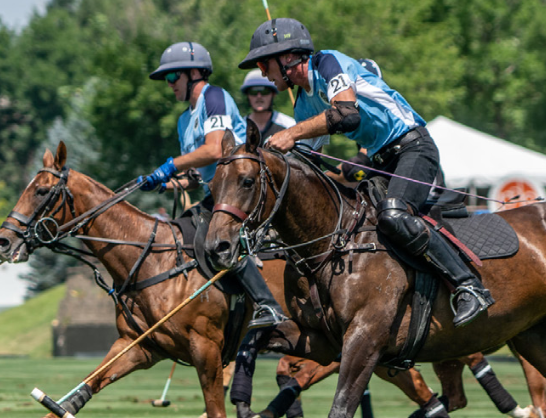 For three decades, the Denver Children's Foundation (DCF), formerly Denver Active 20-30, has supported at-risk, disadvantaged children in our community. DCF members are a diverse collection of community leaders between the ages of 20 and 39 who have the passion, networking skills, leadership skills and creativity that not only promise to bring the fun to all their sought-after fundraisers but also make a substantial difference in the lives of disadvantaged children in Colorado.
Since 1987, this nonprofit has instilled the importance of giving back through philanthropic events and projects, and with the recent rebrand from Active 20-30 International to the independent DCF, it is poised to take it to the next level. "To date, we've raised and distributed more than $14 million into our community, and with our new name that's more representative of our overall mission, we are committed to elevating our events, our member development and our impact," says Adam Cohen, DCF executive director.
So, how does DCF help youth in need? "We've developed a strategic grant-giving strategy that's aimed at breaking the cycle of poverty among children during their formative years," Cohen shares. "Obviously, there are many charities doing amazing work in Denver, but we choose to partner with those that have the greatest impact on four areas of a child's life: education, health and well-being, child advocacy, and personal enrichment." The list of charities DCF helps is impressively long, including Illuminate Colorado, Kids First Health Care, Rocky Mountain Children's Law Center, Denver Kids Inc. and SafeHouse Denver.
With its signature event, the Denver Polo Classic presented by Schomp BMW—the nation's largest charitable polo tournament—at the Polo Reserve this July 15-17, the DCF is aiming to raise even more funds while serving up world-class fun with high-goal polo players and thousands of guests throughout the weekend event. To get in on the action, purchase tickets to the black-tie gala, family day pack or Sunday championship at denverchildrensfoundation.org. And while you're at it, mark your calendars for the Denver Barn Party featuring singer-songwriter Billy Currington on Sept. 17.